Centre de Recherche en Machines Thermiques (CRMT)
CRMT is a French R&D company that designs, develops and markets solutions, systems and engines running on alternative fuels (natural gas and hydrogen). CRMT has almost 45 years of experience on providing customized solutions for cleaner mobility through its 3 core fields of expertise : 1) Engine and fuel-cell testing, 2) Alternative fuel vehicle engineering & 3) Pollutant emissions measurement on running vehicles. The company's role on RES4LIVE Project is to convert an agricultural tractor from Diesel to Bio Natural Gas. We are delighted to be part of this ambitious project! Enjoy the video presentation of the work of our team!
MG Sustainable Engineering AB (MG)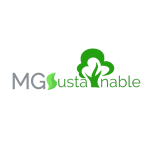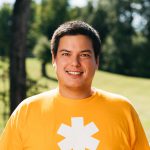 From left to right: Dr João Gomes – Founder; Dr Georgiana Maries–CEO; Alexander Loris – Project Manager & Solar Thermal Engineer; Manali Kulkarni – Project Manager & Electrical Engineer; Gunnar Lennermo – Senior Solar Thermal Advisor; Dr Sahand Hosouli – Solar Thermal Engineer; Dr Ivan Acosta – Solar system Engineer; Chooi Woon– Administration & Accounting; Olle Olsson – Senior solar thermal system advisor;
MG Sustainable Engineering AB started in 2014. Based in Uppsala, Sweden, MG specializes in the field of Renewable Energy, mainly on solar thermal and photovoltaic energy. The MG team has strong expertise in the fields of: Solar systems design and installation, solar PVT collector design and construction, solar irradiation, solar data analysis and solar system optimization. MG also conducts and collaborates in academic research on novel PVT designs with many scientific publications around improving the thermal and electrical efficiency of PVT collectors, as well as lowering the production and operation costs of PVT systems. MG and MG´s team has been participating or leading in a number of European Energy projects within H2020. The MG team also has significant expertise in project management, grant applications, dissemination, and communication within research projects.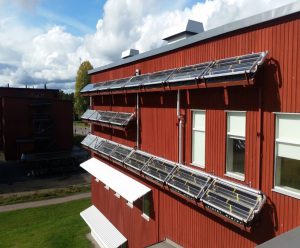 Flat plate PVT and Concentrating collectors
Role in the RES4LIVE project:
MG has expertise to build innovative solar systems such as PVT (Electricity and Heat), Solar thermal panel, CPV, CPVT. In this project MG will have a significant role in envisioning and re-designing a PVT system to be installed on rooftops without occupying agricultural land. A standardised solution for livestock farming will be reached by focusing on collector mounting, piping, and installation. PVT systems will be demonstrated in the pilot farms in Belgium, Italy, and Germany.
Within this project, MG is mainly responsible to develop and bring into the market integrated, cost-effective, and case-sensitive PVT systems to cater to the thermal and electrical needs of the farms, contributing towards achieving fossil-free livestock farming. PVT collectors combine the features of PV panels and solar thermal collectors, producing both heat and electricity. When applied in the right system design, PVT provides about 30% higher energy yields per m2 than having separate PV and solar thermal collectors with the same surface area.
Within RES4LIVE, MG is focusing on the following aspects:
Standardising the system design – Considering the energy demands and specific temperature needs of every pilot farm and designing a system with use of low-cost, but reliable components for piping connections, mounting and electrical equipment, integrating with other renewable energy sources.
Energy matching – The design of the solar field and its control will be optimised, so that the heating production matches the specifications of the heating loads during summer. Adjustments in temperature level and flow rate will be automatic to ensure the highest possible seasonal availability.
Design and development of a novel standardised solar station – A PVT and solar thermal circuit need additional components to work. It determines the flow, temperature, and pressure of the heat transfer fluid in the system. A solar station is a unit that is preassembled with most of these components. The purpose is to have a complete system to reduce the installation and maintenance work on site. The thermal circuit carries solar heat from the PVTs or solar collectors to a heat store or directly to a heat user. Depending on the system design the necessary components can vary a lot. It is usually a combination of valves, sensors and pump, along with other components that regulate the desired output of the solar system.
Reducing the PVT system installation cost and simplifying the installation process
PSYCTOTHERM (PSYCTO)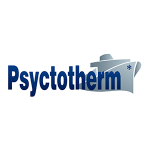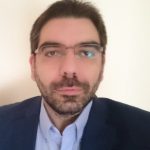 Pantelis Bakalis –                                                   Apostolos Gkountas –
Head of R&D Department                                       R&D Engineer
PSYCTOTHERM is an Original Equipment Manufacturer (OEM) company, specialized in the development, manufacturing and marketing of integrated and cost-effective solutions in the marine and industrial refrigeration. In this context, PSYCTO develops high-efficiency heat pump systems, providing custom solutions, standalone or combined with RES technologies, such as solar energy and geothermal energy technologies. Moreover, the company's R&D and production departments design and manufacture innovative systems, providing waste heat recovery solutions that improve energy efficiency and carbon intensity, such as Organic Rankine Cycles (ORC). PSYCTO moves forward designing new products based on four main axes: Innovation, Energy Efficiency, Eco-Friendliness and Cost-Effectiveness. The company's production facilities of a total 1300 m2 aim to this end, by increasing the production capacity, improving the quality, and minimizing the delivery time.
The role of PSYCTO in RES4LIVE project is to develop and optimize the design of the air to air or water to air modular heat pumps for the demanding environment of livestock buildings for three pilot farms. For each building case, the thermal load can be covered by adding heat pump units in parallel that are capable to operate in complementary modes (e.g. sensible cooling-dehumidification), so to guarantee the optimal indoor conditions. Its design will consider the optional use of ground heat, solar heat from PVT collectors, and/or available thermal storage tanks. The final goal of the project is to develop a commercial product that can be exploited in the agricultural field.