When:
September 19, 2022 – September 21, 2022
all-day
2022-09-19T00:00:00+02:00
2022-09-22T00:00:00+02:00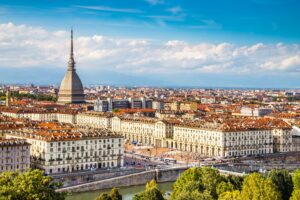 The Italian Geological Society (SGI) and the Italian Society of Mineralogy and Petrology (SIMP) invite the interested stakeholders to attend the Joint Congress entitled Geosciences for a sustainable future, which will be held in Turin from the 19th to 21th of September 2022. The Congress consists of three days, with Scientific sessions that focus on the main Geosciences themes and include plenary conferences of international scholars, round tables, forums, and workshops on topics of significant geological-social impact and major issues of public interest.
UNIBO will present the pilot case from the RES4LIVE project, titled: Investigations and modelling for a practical application of borehole thermal energy storage.